Request a Job Quote
Submit a Quote Form and a Sales Representative will be in contact with you as soon as possible.
Make your industrial or commercial space safer and easier to access with a rack and pinion elevator. This durable, simple design can be set up quickly in temporary or permanent locations without the need for a hoistway or machine room – leading to cost savings on service and maintenance compared to more traditional lift solutions.
All of Mid-Continent Crane's rack and pinion lifts and hoists are manufactured to comply with industry standards. Our range allows you to choose the perfect platform height, capacity (up to 10,000 lbs.), and speed (as fast as 300 ft/min) for any job – plus Explosion-Proof models that meet all safety standards are available.
Construction Hoist
Industrial construction hoists are your lifting superheroes to make the job easier! Whether you need strong load-bearing capacity or soaring lifting heights – they have you covered.
Material Hoist
These hoists are designed to meet the specific needs of temporary and long-term placements, ensuring a secure fit in any environment.
Transport Platform
An efficient and streamlined way of moving both materials and personnel. Transport platforms eliminate the need for two separate elevators, making work easier than ever before!
Ladder Lift
Ladder Lifts are an indispensable piece of equipment that makes life a whole lot easier. With it, you won't have the strain and stress of hauling heavy materials up ladders – this helpful tool allows for easy transport straight to a rooftop!
Mid-Continent Crane offers the following Construction Hoists: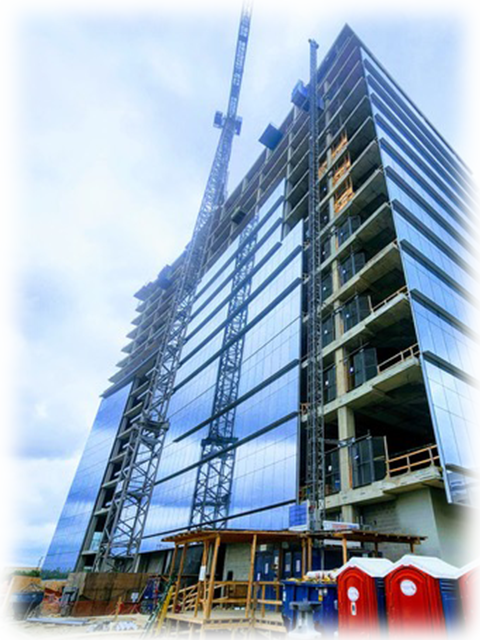 PH6000
PH7000
We know the importance of worker safety and productivity on a job site. That's why we offer construction hoists & elevators specifically designed to help general contractors achieve both goals. Our construction lifts give employees an efficient ride up to their worksite, reducing multiple trips each day while also cutting down on "wear and tear." With our equipment in use, you can save valuable hours – all while keeping people safer from potential work-related accidents or fatigue!
Standard features include:
Fully assembled, galvanized and enclosed car
Base fence enclosure
Base power disconnect
Composite power and control cable
Manual or automatic controls
Interlocked roof hatch
Over speed safety governor
Interior car lighting
Two vertically bi-parting doors
Mid-Continent Crane offers the following Material Hoists: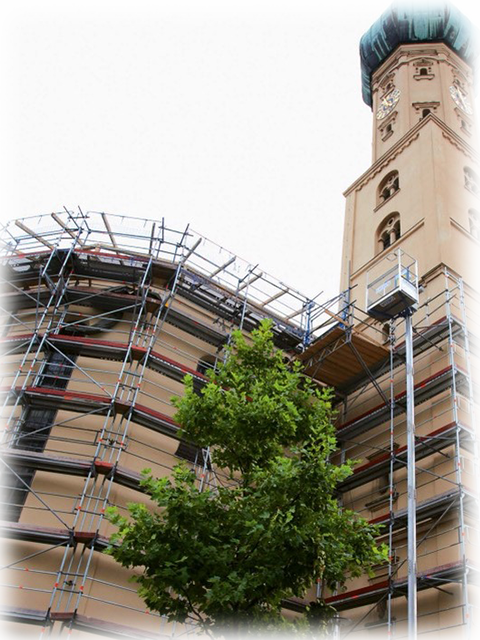 MH660
MH1100
Platform lifts offer a quick and secure way for scaffolders, emergency responders, and construction workers to transport materials from the ground up – helping them work more efficiently in any situation.
Features include:
Steel mast system for easy assembly 
Reliable, intuitive handling
Built-in mechanisms for personnel and site safety
Robust construction and functionality
Lightweight, customized platform sizes
Mid-Continent Crane offers the following Transport Platforms: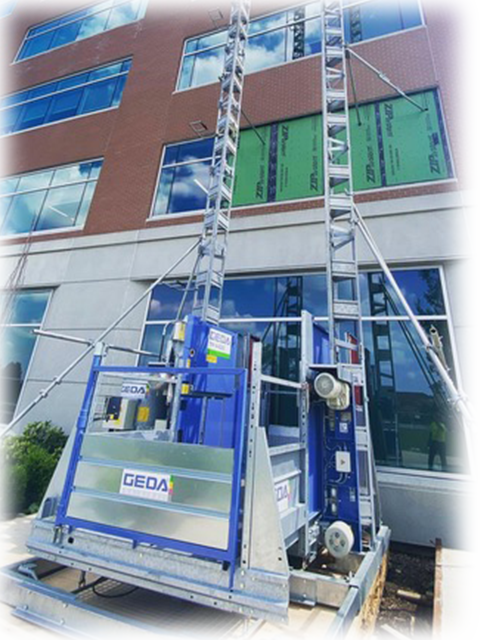 TP4400
TP1100
Industrial site managers now have the option of efficiently and safely moving both materials and personnel at once with transport platforms. With multiple sizes, even your bulkiest loads can be transported without needing two separate pieces of equipment. Perfect for scaffolding industry workers looking to save time.
Features include:
Single or twin mast installations
Equipped with safety features both in the car and at the landing levels
Can be customized to fit existing equipment and locations
Load-bearing capacities and lift speeds vary with each model
Mid-Continent Crane offers the following Ladder Lifts: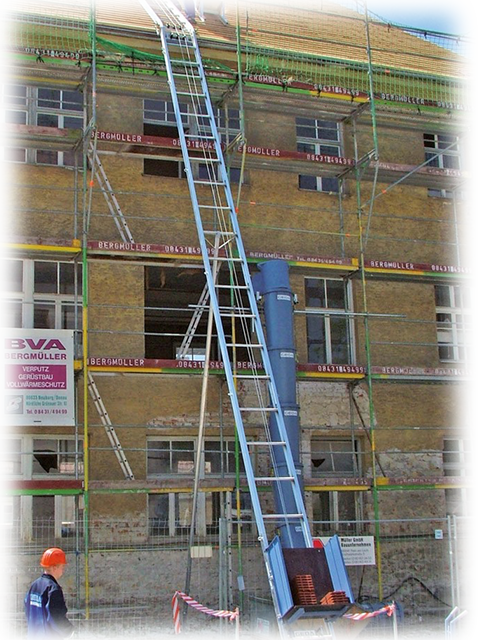 Fixlift 250
Lift 200 Standard
Lift 250 Comfort
Whether you're making roof repairs, interior renovations or any other job requiring bulk load delivery, this innovative tool will save time and effort.
Plus, its multiple load receptacles can accommodate different types of
equipment or building materials – simplifying even the most complicated projects.
Perfect for roofers and solar workers!
Features include:
Compact design to maximize workspace on the job
Equipped with safety features
Load-bearing capacities and lift speeds vary with each model


PHYSICAL ADDRESS
1735 US-75
MOUNDS, OK 74047
MAILING ADDRESS
P.O BOX 411
MOUNDS, OK 74033